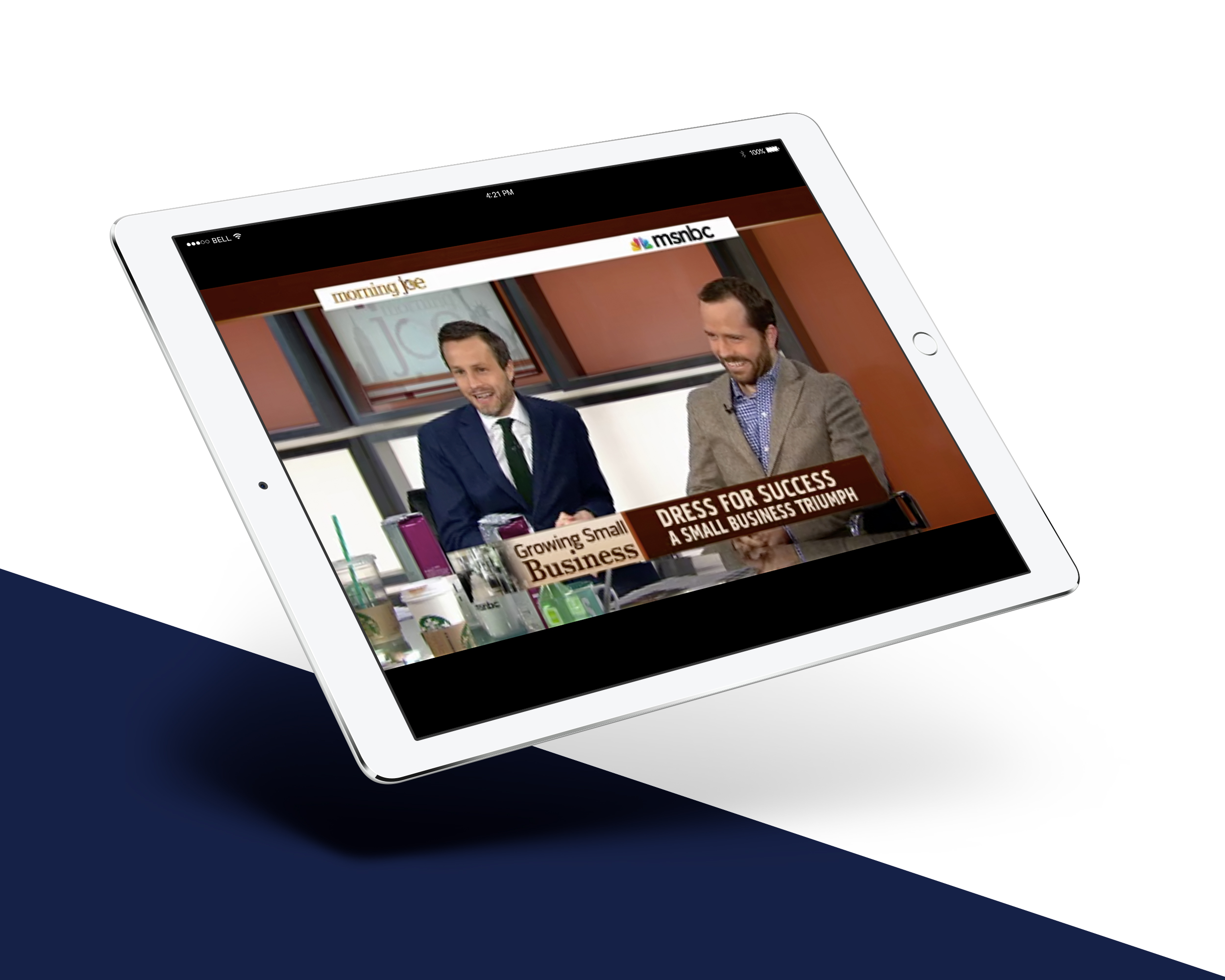 Ledbury wanted their shirts on MSNBC's Morning Joe. We did them one better and landed the founders on the show.
A style story before a business audience, for a fashion company with a business customer.
We consider all aspects of audience, thoughtfully developing relationships with key editors at the most powerful publications.
Of all the tuxedo shirts by all the brands in all the world, Andy Samberg wore Ledbury with his Armani suit to host the Emmy Awards.
The product is everything.
When a product speaks for itself, it makes our job easy. All we have to do is get it in front of the right editor.
OUR STORY
Golden Word
Based in Richmond, VA, Golden Word is the boutique public relations and communications consulting firm founded by Elisabeth Edelman in 2016.

We focus on brands we believe in, mostly young, best-in-class luxury and food/beverage brands, and we make powerful, meaningful connections on their behalf with national media, partners and consumers. We tailor our approach to each client, seeking out those who have the platform and the taste to spread the word before a target new audience.
Elisabeth & The Team
I started Golden Word because I love championing young brands before national audiences—and I'm particularly good at it.
I studied journalism at the University of Richmond, cut my teeth on PR with five action-packed years in NYC, and broadened my marketing grasp in-house at Ledbury. With Golden Word, I want to apply all of my experience to do good work for brands I believe in and alongside people I believe in.
Our team is small but mighty. We are very hands-on, we like to be involved in the success of your business, and we have fun doing so!
Our new monthly newsletter offers original profiles, behind-the-scenes insight from GW, exclusive invites and job listings from our clients, some fun discoveries from our team, and much more!
We are just getting started. Follow the #goldenwordstory to see where our path leads.
Calling all solopreneurs! Join us for our signature Be Your Own Publicist workshop.
Clients
Brands We Believe In
How we think
NO. 1
"If you work really hard and are kind, amazing things will happen."
(affectionately stolen from Conan O'Brien)
NO. 3
We are Essentialists.
Launching Golden Word came as a direct result of reading this book.
Contact
It's this simple to reach us...
If you're interested in hiring Golden Word, we want to hear more! Easily schedule a call with our team by clicking here.
If you're interested in working at Golden Word, scroll down to the "Join the Team" section below.
You can always find us at hi@goldenword.co
...or drop us a note here
Join the Team
We hire talented, happy people who have a deep understanding of making meaningful connections and hustle with a smile.
OPEN POSITIONS: